Butts & Guts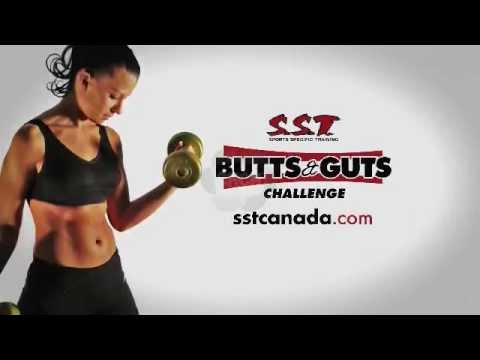 "Butts and Guts has given me the workouts and results I've been chasing for years….I lost 7% body fat and 14lbs in 8 weeks!
The workouts are brutal and the nutrition program is easy to follow and the best part ……it works"
Are you tired of that butt?  Seeing some cellulite?…how about that flabby gut…is it still hanging around from the winter?  Then we have the program for you!
From the creators of the popular Women's Fit and Lean Program and Men's SST's Max fit program comes our
COED BUTTS AND GUTS CHALLENGE!
Many of our adult clients have asked specifically about a program that just attacks the fat in the Butts and Guts region…this two times per week class will not only attack the fat but melt it off!
Are you one that has been trying program after program..diet after diet…with no results?
Butts and Guts is all about RESULTS!
You will be challenged in ways you have never imagined!   Top strength and conditioning coaches for the Pros (NO B.S personal trainer type!) in North America will put you through the paces two times per week.
We will be there for you…to answer any questions you have ….to motivate you…to kick your Butt and Gut to the curb..every step of the way…top coaches will be in your face to ensure one thing….RESULTS!
In addition each client will receive a BUTTS AND GUTS Energy System protocol that you will follow on your own or in your group!
Here is what its all about:
8 week Challenge
Tuesday and Thursday classes thus we do not interfere with any of your long weekends!!
Tuesday's class is all about your butts and gut…all exercises are targeted towards these regions….FEEL THE BURN in the BUTTS AND GUTS!!! Ladies you may have a hard time going to the bathroom the next day…guys don't laugh, your gut will be sore and not from laughing!
Thursday's class- BUTT AND GUTS Functional energy system workout…this class may leave you on your butt……literally!
WANT TO KNOW IF IT WORKS? CHECK OUT  THE NUMBERS FROM OUR FIRST 8 WEEK SESSION!
CATHY ROTH -  down 7% and 14 lbs
CHRISTINA GOWLAND – down 5.2% and 15lbs
SHANAZE  ZARAZUA – down 7% and 8lbs
JESSICA PRICE – down 8% and 10 lbs